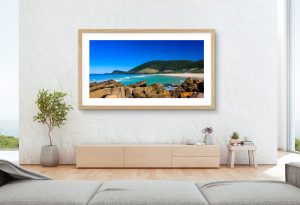 We offer a FREE sample service to all our potential buyers that can really help you decide what might look best for your space.
Want to know what a photo frame or canvas is going to look like on your wall before you purchase it? If you send us a photo of your interior wall space via the form below we can then digitally insert your preferred photograph onto your wall, on canvas or in a frame style you've selected. This can help to give you an exact idea of how it will look in real life and give you the confidence that you are getting exactly what you are after!
What do we need?
To ensure the best results for your wall sample, please keep in mind the following:
Make sure the room is brightly lit – in the middle of a bright sunny day is best.
Take your wall photo from a front on angle – this will help us to create the most realistic sample.
Send your photo through in a high resolution size – most phone cameras these days are high enough megapixels to create a photo sample from.