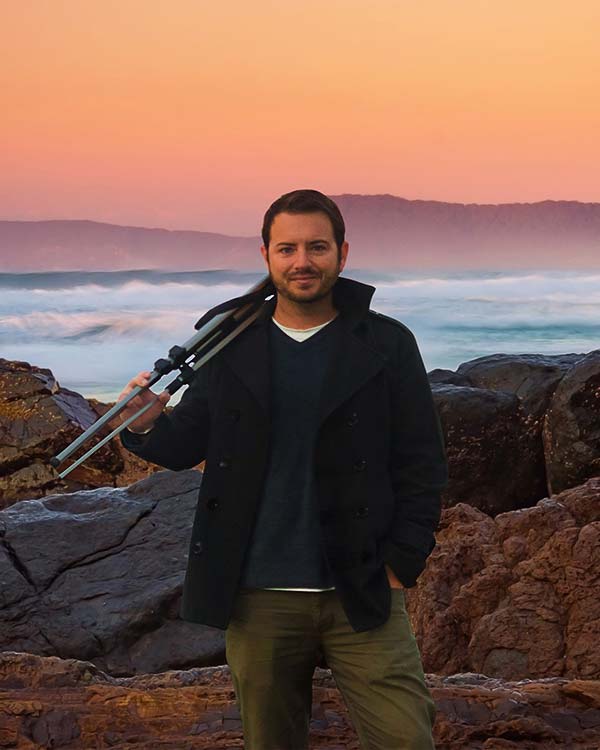 Anthony's passion has always been Australian landscape photography and capturing the natural beauty of the Australian land. He specialises in unique and vibrant Australian landscape photography, where he is always trying to think outside the box and get that overlooked angle or important split-second moment that can be shared with others for years to come.
Having lived in the holiday destination towns of Forster-Tuncurry for all his life, it has given him the ability to accomplish this, where he can distance himself from the saturated market of landscapes/seascapes from within the capital cities and surrounding areas and discover some rarely seen wonders of the less visited Australian environment. His knowledge of the natural environment and understanding of weather patterns gives him the ability to determine where the best light will be for every type of situation.
Anthony's Services at a Glance
Any requests for commercial and real estate photography are most welcomed, or if you would like to commission Anthony for a particular landscape or commercial project please fill in the form on the Enquiries page and he will get back to you with a job estimate and further details.
A Bit More Personal
Who is this guy?!
Photography has been a constant distraction in Anthony's life for about 20 years now. A drive to the beach, a weekend getaway, a family BBQ, or really any situation at all, he would never leave the house without his camera.
In earlier years he was filling up disposable cameras with photos of him and his mates at the local beaches. Fast forward a few years and he'd hijacked his Mum's Canon AE-1 film SLR camera, with the arty and effective 50mm f1.8 lens. It always took a beautiful shot and it taught him a lot about the fundamentals of SLR cameras and how they operate.
Other Passions
Anthony has also had a great love of surfing/wave photography. The majority of his life has been spent as an avid bodyboarder, chasing many different waves around Australia and overseas. This has allowed him to photograph some amazing waves around the world. Check out his surfing/wave photographs for some examples of these.
He is self taught within all aspects of photography, turning to either friends who were also interested in photography or the Internet, which allowed him to bring his skills up to a professional level and learn some great techniques in using a camera.
We hope you love Anthony's unique eye on the Australian landscape and encourage you to look through the Shop if you would like to purchase a photograph of his.